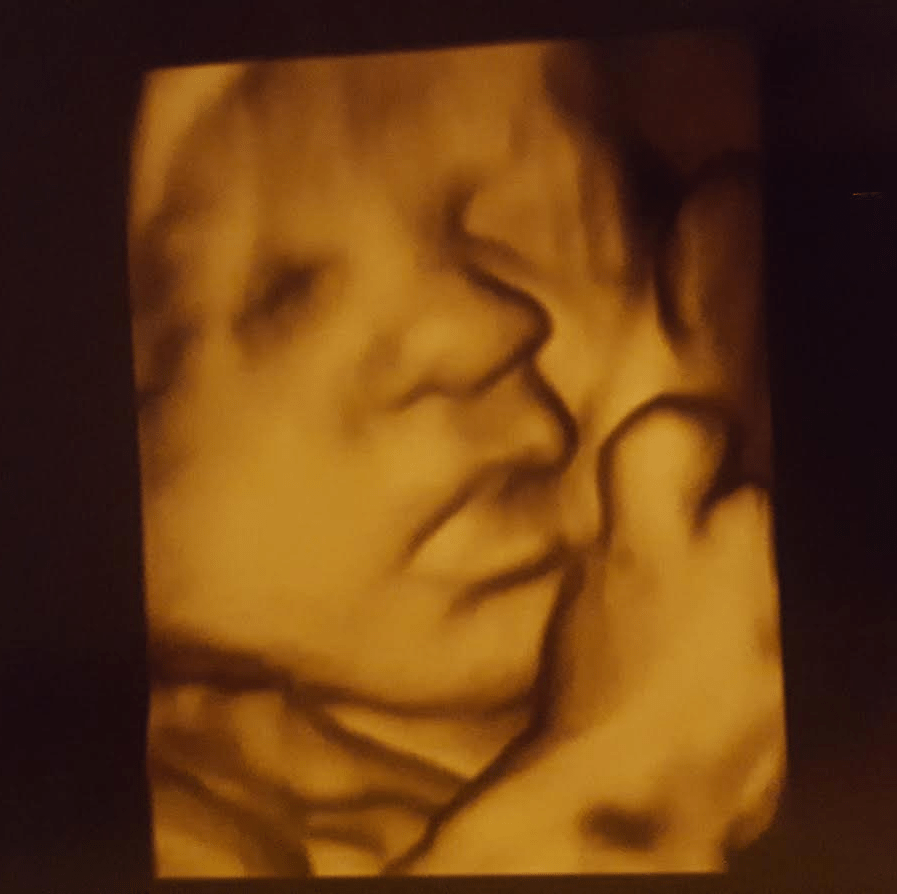 It is that time again… another update about Stephanie, and the baby and time to share a little more about what all has gone on in the last four weeks. Sooner or later I will return to the old fashioned blog posts that talk about diet, nutrition, chiropractic, etc., but for now it seems weird to intermix those posts between baby updates. If you are new to the Baby Hayden Saga, here are some links to some previous posts that I made: Post 1, Post 2, Post 3, Post 4, Post 5, Post 6. 
Last Thursday (22nd) Stephanie, my mother, and the kids began the road trip to Philadelphia in order to be close to CHOP before anything potentially crazy happened. Since the beginning, the lead physicians have told us that they wanted Stephanie to be in the Philly area around 33 weeks so that she would be close in case the baby came early, and she was no longer able to travel. Nothing starts an exciting adventure like a road trip that needs to be rearranged due to Tropical Storm Cindy. Instead of stopping in New Orleans to stay the night with family, they went up to Shreveport, LA and over to Birmingham, AL. Another quick trip to a different uncle east of Atlanta, and then they were off to Washington DC to stay with Stephanie's sister. The current plan is to remain in DC until a spot opens up at the Ronald McDonald House in Philly. We are currently number 6 on the wait list, so there is a possibility that as time gets closer, we will need to stay a few nights in a hotel before making it all the way to the RMH.
On Monday (26th) Stephanie took the train from DC to Philly in order to have a follow up appointment with the midwife at the hospital, get new ultrasounds, and follow up with the baby's heart arrhythmia. The great news is everything is looking good for the baby. More importantly, the baby's heart rhythm is looking much better, and even though there are still occasional skips, it was much more in sync than it has been. From a clinical standpoint, when we first found out about the arrhythmia, we changed Stephanie's supplements around to try and support the baby's imbalance. If you remember from previous posts, our midwife was kinda freaking out about it, and had us get an doppler machine to track the heart rate. The maternal fetal specialist was less nervous about it, because he indicated that it would only become a problem as we got closer to delivery (and changed from vaginal delivery to c-section). Therefore, since nutrition is such a big deal in our lives, we made a targeted change in Stephanie's program in order to support optimal function.
A long time ago, in 1929, there was a doctor named Royal Lee that started a nutritional company called Standard Process. In 1934 he formulated a product called Cataplex B. Cataplex B contains vitamin B4 in it, which is also called the "anti-paralysis factor." B4 cannot be synthesized, is naturally tied to B1, and is missing from pretty much 99.9% of the "B Complexes" in the world. From clinical experience, and good ol' fashioned medical observation, Dr. Lee determined that B4 "promotes efficient conductivity of the heart tissue and maintains synchronistic and contractile rhythm of the heart muscle… prevents loss of integrity of the vascular wall, enlargement of the heart… and progressive degeneration of the nervous system causing disturbances in heart rhythm…" Needless to say, Stephanie was quickly prescribed hefty doses of Cataplex B (along with other things) in order to give the baby's electrical system a fighting chance to normalize. The change in heart rhythm is kind of a big deal, and we are excited for the progress (and quality supplements!) [If you want to be disheartened, go check out the label of any "B vitamin" supplement you own and see if B4 is there. Spoiler alert, unless it is from Standard Process, and contains Cataplex B, it is probably missing.]
The rest of the visit was uneventful. The midwife is happy that the baby is growing well. Ultrasounds looked pretty good, and we are trying to get into the Ronald McDonald House as quickly as possible. Stephanie was able to make the 3 hour train ride back to Washington DC in peace and quite as she went without the kids. Until she officially has to be in Phily, the family is seeing the sights in DC, and they are enjoying time with the cousins. As of right now, the family is most looking forward to 4th of July fireworks at the National Mall Celebration and the Mormon artifacts on display at the Smithsonian in the National Museum of American History that opened yesterday.
The next blog post update can be found HERE.
Oh ya.. for those of you that just clicked on the link to see a bigger picture of the baby, here you go: