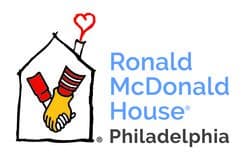 I have had multiple requests for me to write a blog post to update everyone on the current status of Stephanie and our baby boy. There are still a lot of unknowns, but here goes with everything that has happened since the last blog post, when Stephanie had the transplant in Philadelphia. Somethings have been fairly uneventful, while other things, like the logistics of moving my family of five to Philly have been borderline stressful. And now, on to the journey…
If you have stumbled across this page without really knowing what is going on, and are interested in reading the whole thing, here are some links to some previous posts that I made: Day 1, Day 2-3, Day 4, Day 5, Day 6. The tl;dr (too long; didn't read) version is we (Dr. Chase Hayden) are having a baby. My wife carries a blood disease. The baby has the condition. We did an in utero bone marrow transplant. A lot (basically everyone in family, church, and office) of people wanted to know the details. The current existing blog from the office was the easiest way to share details and give the people what they want.
We are just over 13 weeks after the in utero transplant. During this time, Stephanie has met with our midwife a few times for "regular" checkups, and she has also met with the maternal fetal specialist (Dr. Johnson) three times. The first appointment with the MFS went pretty well. Ultrasounds did not show any signs of graft vs. host disease, which would be present if the baby were rejecting the transplant. Baby is growing well, womb is also growing well. With our last child (currently 6 years old) the baby grew faster than the womb, and she was born with clubbed feet (feet were turned in a lot) and she had the chance to wear braces on her feet for the first year of life as we worked to straighten them out. This time around Stephanie's body made sure there would be plenty of space for the baby to hang out.
In the initial ultrasound, there was one small white spot on the baby's heart, that we are going to monitor, but these are common in babies at this age, and are not a concern at this time. Dr. Johnson reports that heart rate, baby size, Stephanie, etc all look good, and to continue with regular check ups with both his office and the midwife.
The weeks went by, normal check ups continue to be normal, baby continues to grow, etc. For all intents and purposes, Stephanie reports that this pregnancy has been similar to her others, with the exception of #4 seeming to make her more tired than normal. She is a rockstar, and has been doing an awesome job of still doing her normal activities with the kids activities, home school, etc. Supermom has a name, and her name is Stephanie.
Among the regular aspect of day to day life, we have also been coordinating with the doctors, Ronald McDonald House, and friends for a place to stay in Philadelphia for when we need to go back. Like the previous posts discussed, we need to deliver the baby in Philly so that the transplant doctors can be involved, do checkups, etc. They want us there early, and we are looking at transplanting our family there for 4-6 weeks depending on how the baby is going. We had a place lined up but it fell through last minute and we have been scrambling around to find some cost effective accommodations. Facebook has been a great resource, as the other day we reached out to our contact lists, and were able to find a family that is able to host us while we are there until a spot opens up in the Ronald McDonald House. As crazy as Facebook is sometimes, it was very touching and humbling to see friends and contacts reach out to their circles on our behalf. Even people that we have not talked to in years (since elementary school!) tagged friends, and tried to help us find a place. With a new place secured, various family members have committed to stay with Stephanie in the time leading up to delivery so that I can remain in the office. The Texas Board of Chiropractic Examiners frowns on chiropractors treating people remotely, and I haven't quite mastered the technique of adjusting spines over the phone yet, so until delivery gets a little closer to happening, I will remain in the office. As time gets closer, there is a good chance that Dr. Reece will cover for me while I am gone.
Ultrasound number two was uneventful, and the spot on the heart was no longer present. Stephanie got the green light to push the next visit out just a little bit, and was told to continue to work with the midwife as needed.
Last week the midwife talked to Stephanie about the baby being in a breech position, and also commented on an irregular heart beat while in the checkup.  She gave Stephanie some exercises to do in order to try and move the baby around some, since we are trying to avoid a c-section or complicated delivery when we get back to CHOP. Breech is when the baby's bottom is facing down, instead of the head, and it complicates delivery. I could not find a good "G-rated" open source picture to include in this post of what the different types of breech positions look like, but the Google machine will show you if you are interested in seeing it. As for the irregular heart beat, we were encouraged to follow up with Dr. Johnson.
Our regularly scheduled appointment with Dr. Johnson was really close, so we made sure to talk with him about it. Fetal arrhythmias are rare in babies, and only occur in about 1-2% of all pregnancies. While first looking at the heart, and monitoring the babies heart rate, everything was looking normal. Then it would occasionally go out of sync, and play catch up in order to get back to normal. Dr. Johnson is not overly concerned yet, but is going to consult with Dr. Flake in Philly in order to see if this changes our timetable of returning. There is nothing really to do at this time, other than monitor it. According to the American Pregnancy Association, these can at "some point in development, be normal. During the second trimester, the baby's heart may begin to beat irregularly as the electrical pathways of the heart mature. This is natural, and not a cause for alarm unless the arrhythmia lasts for a considerable period of time." We are on the cusp of the second trimester, entering the third, this could still be part of the natural development process. Since the cause of the fetal arrhythmia is unknown, and Stephanie already avoids caffeine, sodas (I wrote Coke the first time, and realize people reading this outside of Texas may think I only meant "Coca Cola" when I really mean all soft drinks, and decided to edit it for the masses), medications, and mostly follows the anti-inflammatory food program that we use in the office (pregnant people and ice cream… tsk tsk), Dr. Johnson did not have any special requests or modifications at this time for us. Mostly just wait and see.
At this time, the plan is to continue as normal, preparing for the upcoming trip. The baby is still active. Stephanie continues to do her exercises to try and flip the baby from a breech position, and the midwife and maternal fetal specialists appointments will continue as planned. We are getting an at home fetal doppler unit to monitor the baby's heart rate as needed, so that we will know if we need to make emergency calls or not. The communication between CHOP, Dr. Johnson, and our midwife continues to be on point. CHOP has gone above and beyond the call of duty in working with us, and they have given us a wonderful opportunity.  Everyone has been very helpful in this process, and we could not be more grateful to the outpouring of love and support that we have felt from everyone around us. Every day in the office patients ask about Stephanie and the baby. We are grateful for your prayers, and for the many kind thoughts that are directed to us. We are blessed to have so many awesome friends and family in our lives. We have certainly felt your love over these last few months.
The next post can be found HERE!