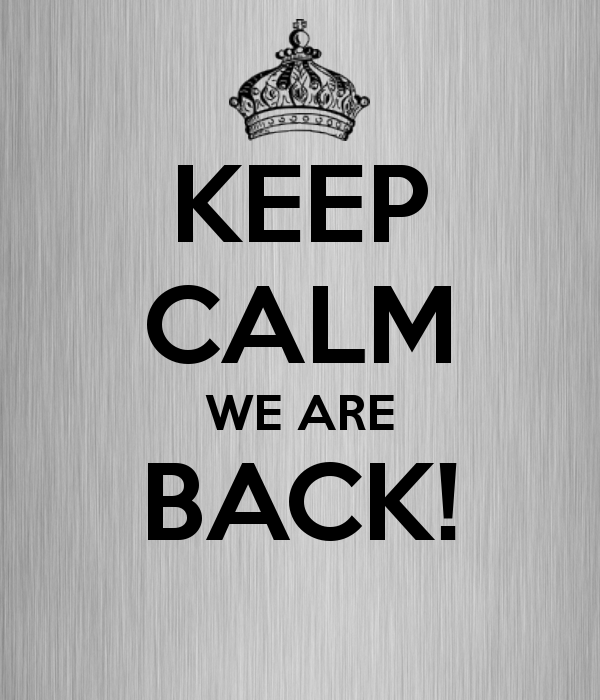 The Blog Will Return!
As many of you may have noticed, we have not been sharing very much information via the internet this year (blogs, Facebook, etc.). Part of the decline in activity was due to us experimenting with various office procedures, attending multiple post graduate courses, moving office locations, expanding office personnel, etc. The good news, is many of the things we tweaked in the office have worked out pretty well, while others fell by the wayside. We are excited to move into 2016 by returning to some of the things that we have put on hold, while we were focusing in other areas. In case you have not been in the office lately, some of the changes we made in the past year include: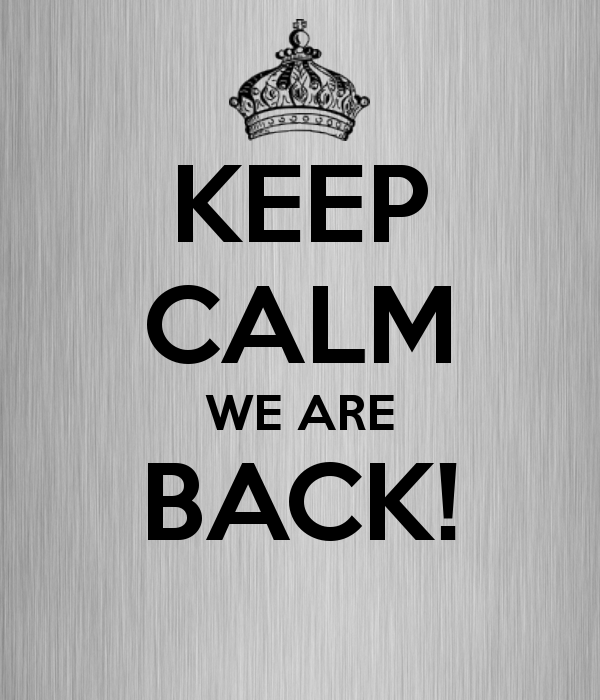 Updates from The Hayden Institute
We hired an office assistant! Many of you have encouraged me to get an assistant in order to help in the office, answer phones, etc. Well, after 6 years of encouragement, we now have an excellent front desk person, that is an amazing office assistant. Come in and say, "Hi" to Jackie sometime. I still answer the phones when I can, and still pass out my cell phone number for yall to be able to get a hold of me, but Jackie has been a huge help in the day to day flow of the office.
We now accept major medical insurance! (kinda) The biggest experiment that we undertook this last year was to see how we could save patients money by decreasing their out of pocket expense. Over this last year, we began filing for out of network benefits for those patients that have out of network coverage. It is not a perfect system for all of our patients, as each insurance policy is different, but for many patients, it has been able to decrease their time of visit expense dramatically. This has helped many patients to be able to get the care they need, while using the insurance policy that they (or their company) are already paying for. Now, between the  flex spending account (FSA), and health savings account (HSA) patients have even more ways to be able to take advantage of their health care dollars.  At this time we do not anticipate going in network with anyone for the 2016 year, but we are continually looking to see what will be able to help our patients financially, while still being a good decision for the office.
Motor Vehicle Accidents, Car Wrecks, and Personal Injury Coverage has increased! We have always accepted current patients in the office when they are involved in some sort of car wreck. Unfortunately, we have seen an increase the the need for seeing patients involved in these accidents throughout the 2015 year. The good news is we are able to take care of the patient care and paperwork from start to finish in a low stress way for the patient. We do not offer treatment to all individuals involved in a car wreck though, but only to those that are referred into our office from existing patients. Sadly, not everyone is honest and trustworthy when it comes to injuries resulting from auto accidents, but we have found that when patients are referred into the office from existing patients, we are able to get better patient results.
We have expanded our nutritional lineup! Over the last 7 years, we have predominately used Standard Process, Ultima Replenisher, and Apex Energetics supplements with our patients. We recognize that not every patient responds to the same formulation of products, and have expanded the number of supplements, and herbs that we carry. Additionally, our goal is to not have any supplements on backorder when you come in for your office appointment. With that being said, we have increased not only the supplement formulas by adding products from Nutri-West and Supreme Nutrition, but we have also increased the quantity of each supplement that we carry on hand in order to meet the patient volume.
Other Odds and Ends
Continuing education: As many of you know, I go to a lot of continuing education seminars. This year I was invited to speak at the Quantum Neurology Homecoming event in Los Angeles. There were about 75 doctors in the room where I presented, and I discussed some of the muscle testing procedures that I do in the office. It seemed like most of the people enjoyed the talk, and I really enjoyed preparing and presenting to the group.
Additionally, I have had the chance to go to Dallas and Atlanta multiple times to further my training in Applied Kinesiology. I have a goal to earn a diplomate in Applied Kinesiology (post graduate certification, equivalent to "Fellow" or "Board Certified" in other specialties). Goal is to be a DIBAK (Diplomate of the International Board of Applied Kinesiology) by summer 2017.. #FingersCrossed
Massage Therapist?!? We have tinkered with the idea of adding a massage therapist to the office. It is not official yet, but many patients have asked for it, and we are listening. I do not anticipate the decision to hire a massage therapist will take 7 years…
In office presentations: Many of you have heard me speak locally at various yoga studios, Rotary Clubs, church groups, etc. We are toying with the idea of doing a health talk per month in our office. The topic would be different every time, there would be patient demonstrations when applicable, and more importantly we would do our best to answer your health questions. We have the space and chairs for it, and the concept is in the works.
See You In 2016!
I believe that those are all of the updates that I wanted to pass along with this post. We look forward to seeing you in 2016 at the office. Be sure to let us know how we can help you and your loved ones. Be on the lookout for more blog posts, Facebook updates, etc. If you have a question, or would like us to write about anything in particular, let us know! Until then, be sure to follow us on your social media platform of choice. They will be linked below: