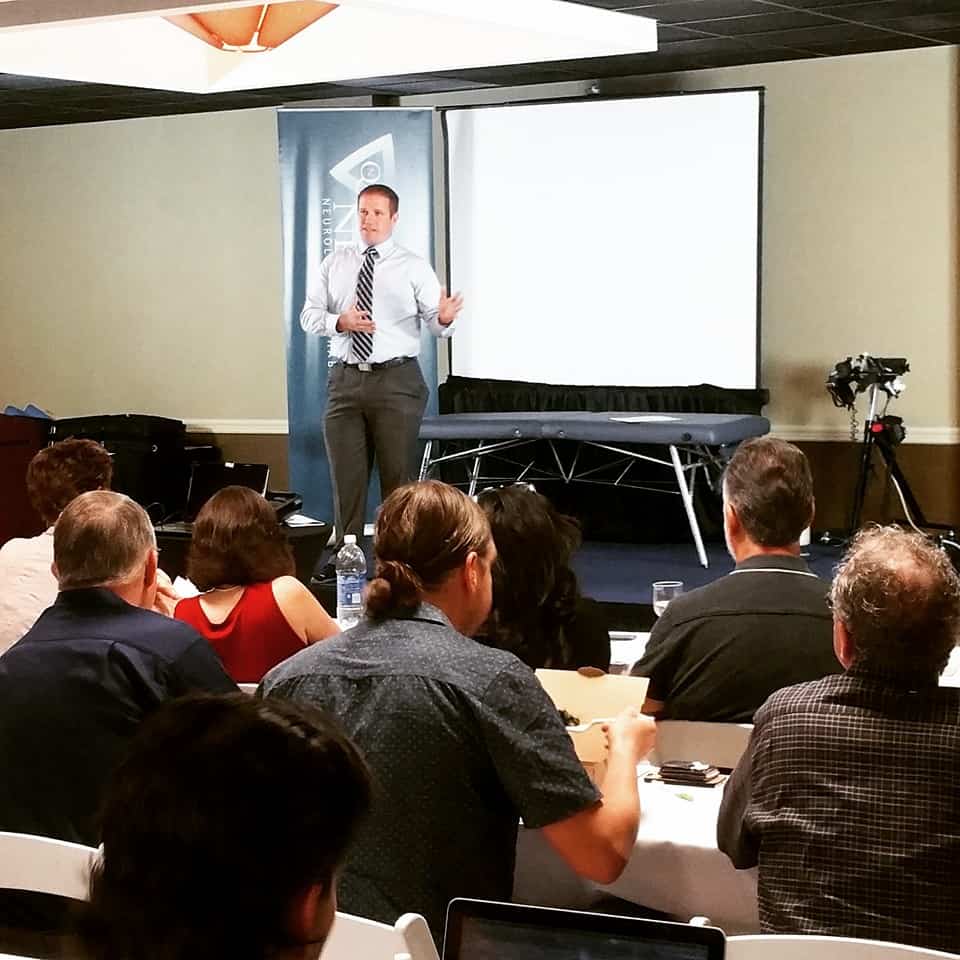 Since the formation of The Hayden Institute, we have wanted to provide an opportunity to empower individuals to take control of their own health. This is achieved daily through one on one discussions where individualized care plans are created, and specific needs are met for each person. On a community level, Dr. Chase Hayden has been invited to speak in a variety of community events, business organizations, church groups, and even individual homes as friends and families gather in order to achieve their health goals.
Dr. Hayden has had the privilege to present to a wide variety of groups, including:
Shell
Houston Yoga and Ayurveda Wellness Center
Business and Professional Women of Northwest Houston
Lone Star College
Cy-Woods High School
Cypress Creek High School
Premier Pilates
My Referral Network
Tomball Business and Professional Women
Multiple Rotary Clubs
Chick-Fli-A Leadercast and more!
Dr. Chase Hayden has been invited to the Irving home to present an open discussion on Health, Wellness, and Nutrition and the Irving's have encouraged me to make this invitation public. With that in mind, I wanted to update the blog so that everyone has a chance to see the details. The flyer will be shown below, but please RSVP so that the Irving's can accommodate as necessary.
Where: Irving Home (10107 Palisade Lakes Drive, Houston, TX 77095)
When: Tuesday, February 20, 2018 at 7:00pm
RSVP: Please see the details in the announcement for RSVP details
Are you interested in having Dr. Chase Hayden, Reece Hayden, or Amber Horsley (the newest health care provider to join our practice) present to your organization? Don't hesitate to reach out to us so that we can coordinate a date with you. Our goal is to provide complementary and alternative medicine approaches to medicine to our community both in practice, and in education. We would be honored to present to your next gathering.