Detox.. A simple word that strikes fear into the hearts of many, yet excites and motivates others. Every year at The Hayden Institute, we have offered "The Ultimate Detox Program" to patients, guests, and those looking to improve their health.  This year we will be moving our detox program into June, rather than July, in order to allow everyone to participate in Standard Process's "One Degree of Change" program.
Detox Program Begins on June 9, 2014!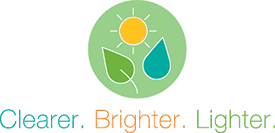 Register by June 2, 2014 and have everything you need by June 6 for the Detox Program
The detox program that we traditionally do is similar to the Standard Process purification program. The participants from previous "Ultimate Detox Programs" should not have any issue jumping into the detox challenge. The original Standard Process purification program was designed to support individuals that struggled with blood sugar management, diabetes, high cholesterol, fatigue, and other metabolic imbalances. Due to the nature of the purification program, many individuals began using it as a weight loss program, which for most people was a welcomed lifestyle change.
Participating in this year's "One Degree of Change" detox program is simple.  In addition to supporting a healthy blood sugar and cholesterol processes in the body, having the opportunity to lose weight in preparation for the summer break and bikini season, and getting healthier, Standard Process is also giving away over $5000 in prizes to individuals that complete the program, and submit a brief (less than 60 seconds) video.
These are the potential prizes for the "One Degree of Change" detox program:
The grand prize is a spa vacation in Sonoma, Calif. This includes a five-night stay at The Lodge at Sonoma Renaissance® Resort & Spa along with airfare and car rental.
An iPad mini™
SpaFinder® gift cards
An Up® Jawbone® lifestyle-tracking wristband
A Terra 55 internal frame pack from The North Face®
Visa® gift cards
Standard Process® messenger bags
After completing the "One Degree of Change" 21 day detox program, we will record your 60 second video, and publish them to The Hayden Institute YouTube page, and submit the documentation to Standard Process so that you have a chance to win one of the prizes listed above. (The submissions will be reviewed by a panel and judged on creativity/originality, passion for the purification program, and articulation of the message.)
Additionally, those that participate in the detox program will be eligible to win one of three gift cards from me (Dr. Chase Hayden) personally.
Grab a friend, accountability partner, family member, co-worker, or neighbor and get ready for summer with this year's detox program. When the body is overloaded, toxins can build up. This year's Ultimate Detox Program will purify, nourish, and help maintain a healthy weight.
We begin on June 9! Be sure to sign up before then to have your detox program materials ready for the start date. Contact our office to get started and for more details.